FOR SALE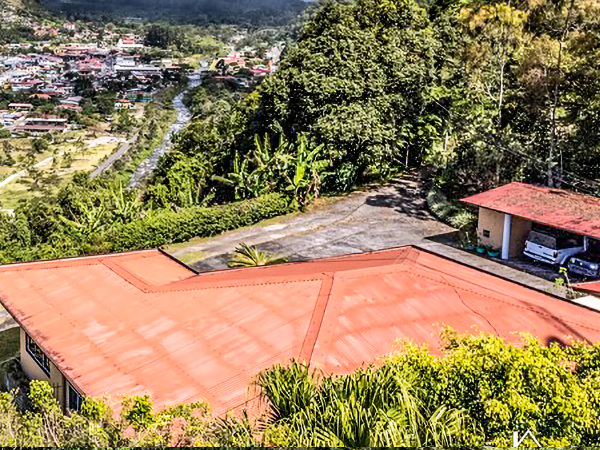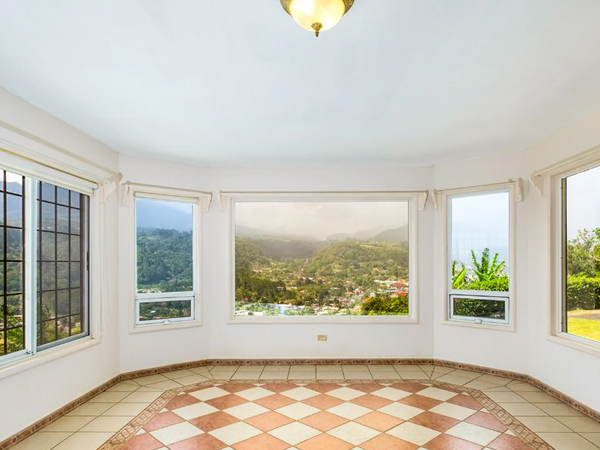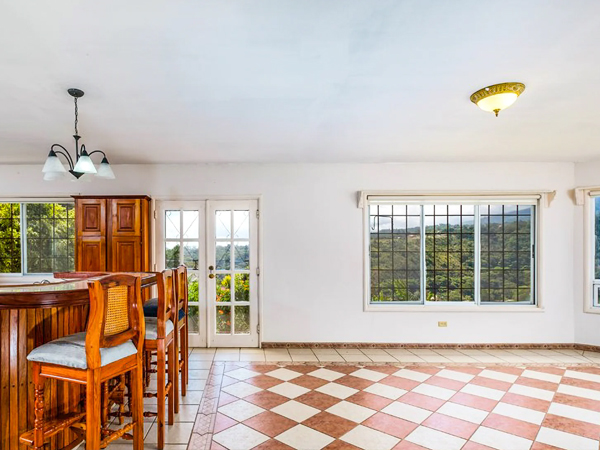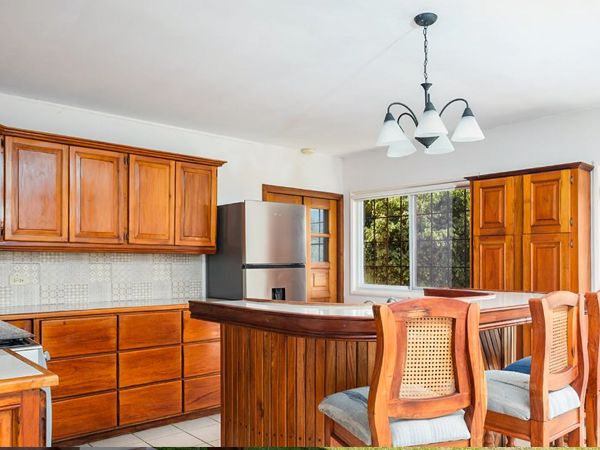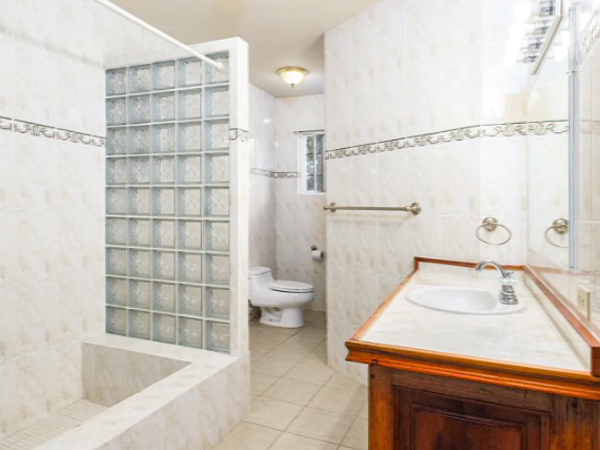 | | |
| --- | --- |
| Price | $365,000 |
| Status | FOR SALE |
| Listing ID | #051423 |
| Location | Boquete, Chiriqui, Panamá |
| Beds | 3 |
| Baths | 2 |
| Garage | Carport |
| Living Area | 4,200 sq ft = 390 sq M |
| Lot Size | .34 acres = 1,375 sq M |
| Furnishings | Appliances Included |
Description
This is it. That truly stunning views three bedroom two bath home that is close to downtown with a studio apartment too. We are asked for properties that have such characteristics all the time and they are rarely available for sale.
This property includes a main house with an apartment studio and a storage room, as well as a covered parking area with an additional storage room.
With a total of approximately 390 square meters of construction consisting of about 211.81 square meters for the house, 56.16 square meters for the studio apartment of 1 bedroom and 1 full bathroom, and 11.16 square meters for the storage room, you'll have plenty of space to call your own.
Situated just 5 minutes from the bustling town of Boquete, you'll be able to enjoy all the local amenities while still enjoying the peace and quiet of this stunning location.
The most striking feature of this property is the breathtaking views of the Volcan Baru and the surrounding mountains, making it the perfect spot to unwind and take in the natural beauty of the area.
The lot is mostly flat, with a small slope in the backyard. Appliances are included, and the studio apartment has the potential to bring in an extra $400 per month in rental income.
Don't miss out on the opportunity to make this your dream home!
Escape the hustle and bustle of city life and immerse yourself in the natural beauty of Boquete, Panama. Nestled in the heart of the Chiriqui province, this vibrant mountain town offers a peaceful escape from the chaos of everyday life.
Boquete is a paradise for outdoor enthusiasts, with endless opportunities for fun such as hiking, zip-lining, lots of pretty parks to visit, plenty of social activities and coffee tours. But it's not just for the adventure seekers - the town also offers a variety of activities for those looking to relax and unwind. With its moderate year-round temperatures, Boquete is the perfect destination for retirees looking to enjoy themselves as well as others seeking a tranquil escape from the city, the challenges of other places and experiencing rich culture mixed with opportunities for adventure.
But the beauty of Boquete doesn't just stop at its natural surroundings - the town itself is filled with charming homes and friendly locals. Don't miss this opportunity to experience the beauty and tranquility of mountain living.
---
Map Location